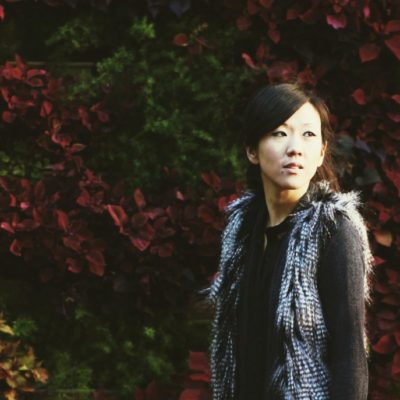 With over six years of experience in designing wedding gowns and five years of planning and designing weddings, and her budding green thumb as a floral designer, her knowledge of style and design comes from all that she encounters. From the beautiful blooms that she clips from her gardens, to luscious table linens made of Italian silk, to the most elegant lace trims that she finds in hidden stores in the ally's of New York, everything that she comes across in her journey's shape her.
The Jessica Swagman Collection is a modern take on vintage glamour, with a hint of edge resonating throughout. Add a strong timeless and feminine aesthetic, you have a lifestyle that transcends the years.
Click here to get to learn more about Jessica.
Andrew
Operating Officer,In-house Photography
With a behind the scenes job, Andrew helps manage the day-to-day operations as well as maintain the marketing and social media outlets of Jessica Swagman. Most of the photographs that you see on the Jessica Swagman social media platforms and blog are taken by Andrew.
Zachary
Executive Assistant
As Executive Assistant, Zachary provides direct management support in order to keep the business focused and on track. He is always there, whether behind the scenes or right in the middle of the bustle, making sure everything goes smoothly. Click 
here
 to learn more about Zachary.
Surekha
In-house Photographer
Many of the photographs that you see on the website and blog are designed, styled and taken by Surekha. She is constantly helping style the photo shoots and models with her unique and charming design perspective. Click 
here
 to learn more about Surekha!
Nicholas
Assistant
Whether I need his help at photo shoots or his discerning perspective, Nicholas is there to assist in any way possible. You also might have seen his picture floating around on the blog in lifestyle posts as I try to highlight and become more familiar with menswear.
Leslie
Brand Ambassador
As the Brand Ambassador, Leslie promotes the Jessica Swagman brand and the lifestyle it embodies. She helps build the brand image and serves as the face of Jessica Swagman while acting as a liaison between client and brand. Click 
here
 to learn more about Leslie!
Reach Out to us!
Iaculis nunc sed augue lacus viverra vitae congue. Nisl purus in mollis nunc sed id semper. Euismod elementum nisi quis eleifend quam adipiscing vitae proin.